About VanQuaethem Farms
VanQuaethem Farms began in 1983 in Oxford county. Brian VanQuaethem who grew up farming tobacco with his family graduated from Guelph University with an agricultural diploma. Young Ambitious and motivated, with the support of his wife Kelly and soon growing family, VanQuaethem farms grew into a thriving family farm and business. Today VanQuaethem farms is proudly operated by Brian and his two sons Curtis and Joseph. Through hard work and dedication, VanQuaethem farms has been able to expand into the tri-county area and is now farming Elgin, Norfolk and Oxford counties. 
​
In the humble beginnings of VanQuaethem Farms, our crops included corn and soybeans as well as many vegetable crops such as garlic, carrots, peas, beans and sweet corn. We have gained much experience and knowledge working with diverse crops and soil types. 
​
We pride ourselves on our honest and hard-working reputation. Over many years of working within the community as well as with many landowners and fellow farmers, we have gained many meaningful and important working relationships.
We are always looking to grow our business and expand our knowledge. With the ever-changing world of technology we offer many new and improved and important agricultural services. Keeping both economical and environmental factors our main priority it is our goal to produce high-quality grains while maintaining soil and land integrity using best farming practice.
Let our reputation speak for itself.
With generations of experience and cutting-edge technology, we are here to assist you.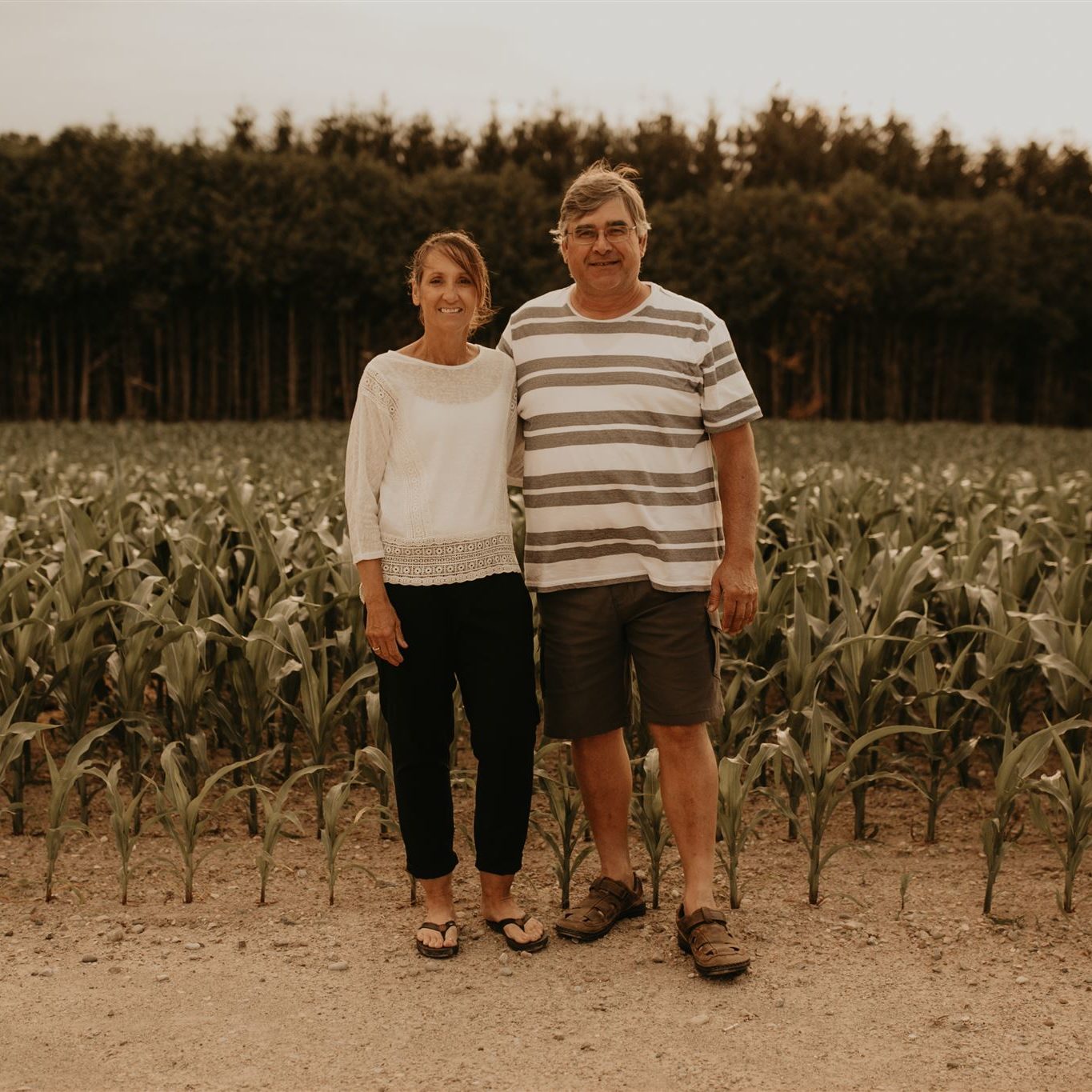 Brian VanQuaethem
Born and raised in Tillsonburg Ontario-born to an immigrant family from Belgium he is the first generation of his family born in Canada. His family farmed tobacco-growing up but stopped in the 80s due to the rise of interest rates. This was around the time that Brian graduated from Guelph University, purchased his first combine and started the custom work side of VanQuaethem farms. Over the next 35 years, Brian married his high school sweetheart Kelly raised 3 children, Curtis, Joseph, and Nicole, and worked hard to grow VanQuaethem Farms into a successful family farm business.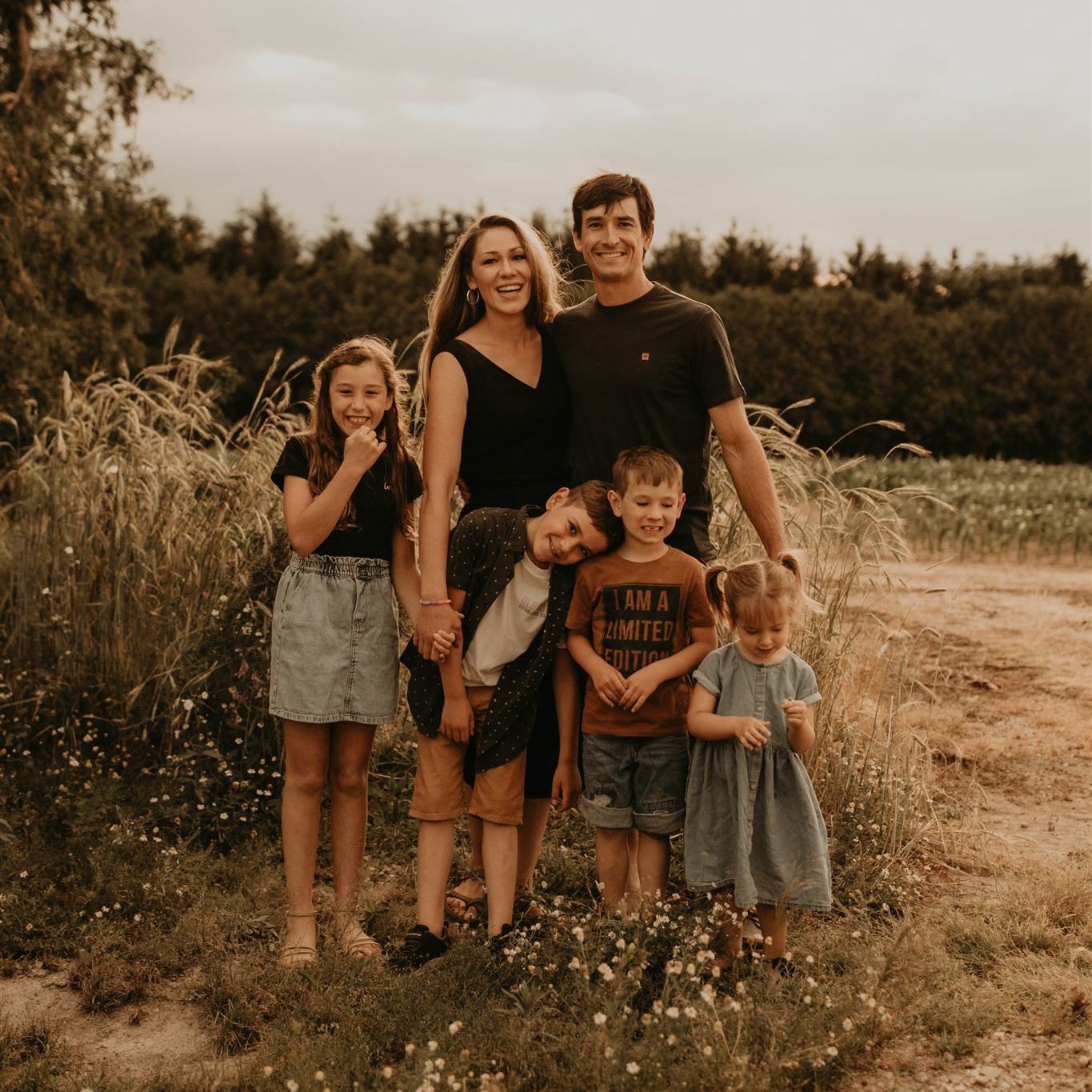 Curtis VanQuaethem
Curtis is the Oldest of the 3 VanQuaethem Children. He Graduated Mechanical Engineering Technologies from Mohawk College in Hamilton in 2010. He is Married to Sherry, with 4 children Cecilia, Conrad, Cyril, and Camilla. Curtis Grew up working hard with his dad, from picking rocks, working in garlic, to later running Eden Elevators ltd. Curtis has grown to have an excellent work ethic that has allowed him to expand his abilities into diverse crops and business. He is a proud co-owner of VQH farms as well as VanQuaethem Farms and Eden Elevators.
Joe VanQuaethem
Growing up I have always been involved in the farming operation. At a young age, I started playing minor hockey in Tillsonburg which eventually grew into me playing junior hockey in my late teens. I attendant the University of Guelph for a 4-year bachelor's degree in Food Agriculture and Resource economics where I would work on the family farm in the summers between schooling. Once I was out of school, I found myself being attracted to the Precision agriculture side of things which allowed me to explore a whole new realm of agriculture I never got into before. Its what excites and keeps our operation running as efficiently, utilizing our resources as best to our ability.
Although farming takes up a lot of my time, I continue to put emphasis on the importance of work-life balance. In my spare time I also l train for triathlons. I have two dogs and a wonderful girlfriend Samantha. We enjoy traveling, exploring the outdoors and going for runs together. We would consider ourselves foodies, love to try different foods and recipes, on our travels we are always up to immerse ourselves in local cuisine. On top of all that, family is my number one priority.